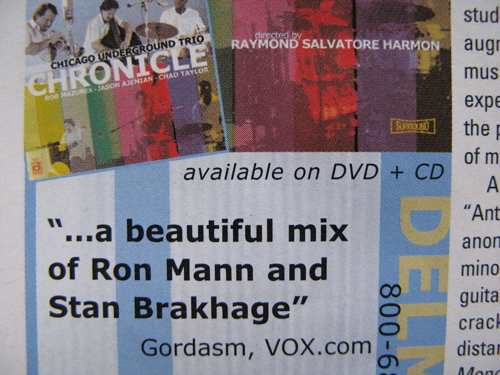 I just happened upon this at lunch today and wanted to jump up and down, shouting with glee.
This past spring (when I was a Vox user), I posted a YouTube link for a trailer of the (then) upcoming Chicago Underground Trio DVD Chronicle and wrote a wee bit. It seems that someone from Delmark happened upon my post and found it blurb-worthy, as I discovered this ad this afternoon in the July 2007 issue of The Wire.
Back when I wrote music reviews on a semi-regular basis, I sometimes dreamt of a band using a blurb of mine on a CD sticker and of writing something for The Wire.
I can kinda/sorta check those items off now.